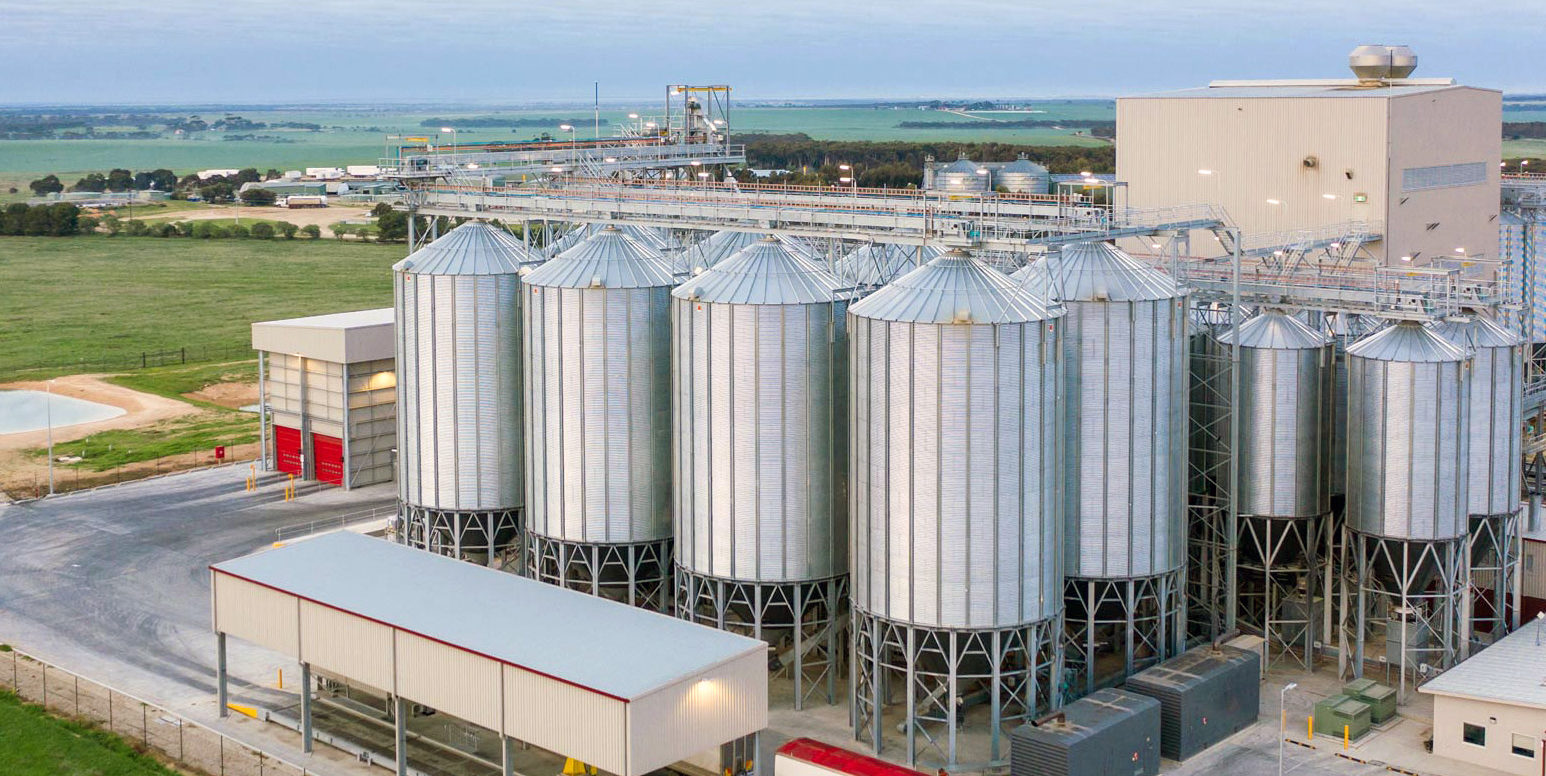 TITAN is the professional steel grain silos designer and manufacturer dedicated in supplying turn key grain storage and handling solutions to worldwide customers. We have more a realiable engineering partner which more than 30 talented grain storage solutions experts and 9,000 square meters state-of-the-art factory. Our innovative, high-quality flat bottom silos, hopper bottom silos, powder silos, feed silos, bucket elevators, dust collectors and grain storage control system are integrated as a system to satisfy your grain storage requirements. All of our steel silos can be designed and installed with heat retaining layer to meet your special insulated grain storage demands. Product innovation, quality assurance and customer satisfaction are our long term commitment to worldwide customers. We had been provided grain storage silos, solutions and services for over 50 countries. Welcome to enquiry us more about your solutions.
Grain Silo System
Flat Bottom Silo
Product Information: For same volume silo, flat bottom silo is with lower silo height and more cost effective. Single silo capacity range of 50-15000 tons.
Hopper Bottom Silo
Product Information: Hopper Silos are widely used in application where routine low capacity storage and fast clean out is required, reducing the energy and labor cost of material handling.
Spiral Folded Silo
Product Information: Spiral folded silo is originated from Germany, the spiral folded silo are more and more widely used for grain storage with 500-8000ton single storage capacity nowadays.
Raw Material: Our silo manufactures in galvanized corrugated steel, with special coating technology ensuring a double service life more than other suppliers do.
Wide Range of Silo: We fully meet the needs of our customers by offering silos from 5m3 to 25,000m3 capacity
From certain height and volume, our metal Hopper silos have hot dip galvanized compression ring welded on both sides, which gives the silo a higher quality and faster structural assembly.
Silo Components:
-.30 degrees roof
-.Cylindrical body
-.Compression ring
-.Supporting structure
-.Hopper
-.Wind rings
-.Roof steps
-.Roof inspection door
-.Access door
-.Bolting
-.Butty rubber compound
Projects Cases:
1. Paddy/Rice Silo – 28,000 Tons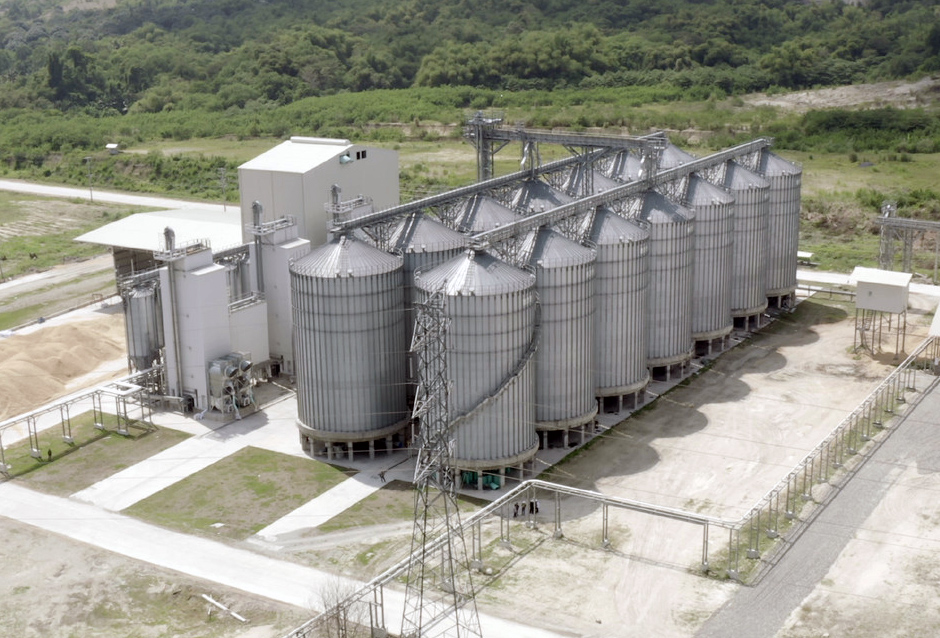 2. Wheat Silos